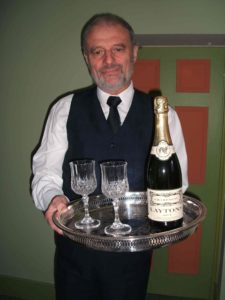 Presented by The Library Theatre Touring Company

As he peruses The Times obituaries, famous writer Sir Cecil Warburton makes a discovery that has him whistling in the bath! At last, the dull Reggie Townsend has died, widowing the only woman that Cecil truly loved…and lost. With only one thing on his mind – matrimony – he arranges to meet Evelyn under the same tree in his garden where he kissed her years earlier. With echoes of PG Wodehouse, this effervescent romantic comedy takes a light-hearted look at the lives and loves of three fascinating characters.

This is an extra production to our regular season and is not part of the Skipton Little Theatre subscription scheme.

Seats are £10 each and £5 for under 16's and students.